Family hospitality in the city center!
Piccolo Pension Restaurant Vinoteca awaits our guests in the heart of Zalaegerszeg.
We opened in 1987 as Piccolo Pub and Restaurant. Since then, we have continuously increased the quality of our services, today we are waiting for our guests with a 4-star pension in the center of our city, in a calm environment, with easy access.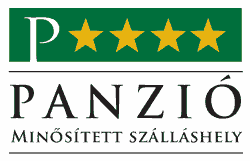 Contact

HUNGARY-8900 Zalaegerszeg, Petőfi Sándor street 16.
Phone: +36 92 510 055
E-mail: info@piccolo.hu • www.piccolo.hu
Parking at our back entrance:
GPS coordinates: 46.840620, 16.844578
46°50'26.2"N 16°50'40.5"E
(Behind the headquarters of OTP Bank Zrt.: 8900 Zalaegerszeg, Kisfaludy S. u. 15-17.)